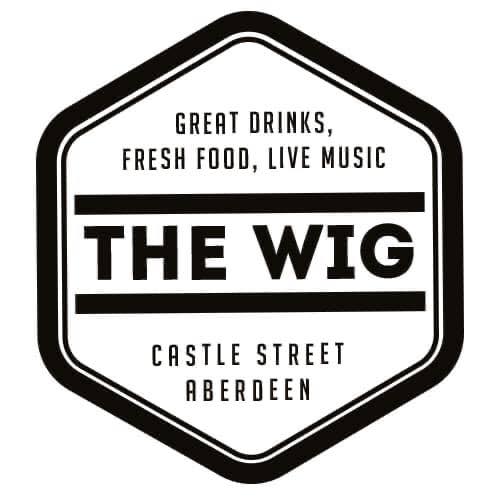 A favourite with locals, The Wig has great food and drinks and a friendly atmosphere, and is the ideal place to get together with friends or chill out after a hard day's work. our extensive bar offers an array of spirits, premium cask ales and cocktails, including over 100 rums,

---
Food Offerings
Each pie will be individually baked to order. if we're no busy the peh should be aboot 25 mins. If we are a wee bitty busier it might be a wee bitty longer
Steak and Ale Pie £7.50
Chicken & Mushroom Pie £7.00
Veggie Tikka Masala Pie £6.50
All peh's come served with a portion of mixed veg and crispy roast tatties (roast potatoes, if you are that way inclined.
Sun-Thur Amstel or Strongbow and any Peh £10